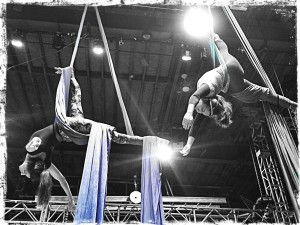 Happy Thursday, Dear Danglers! This week, I had a great conversation with another instructor about the fine line between cultivating excellent technique by refining what you know, and feeding new stuff into the mix. How perfect does it have to be exactly before you get to do the cool stuff and add a double wedgie drop to the end? (my condolences to your naughty bits)
How Good Does My Aerial Technique Have to Be, Anyway?
Well, let's look at why technique matters in the first place (hint: it's not just to make you look fancy).
Safety first! Good technique runs the gamut – it can keep you from little ouchies (fabric burns, bar bonks, atomic wedgies) and the big ones (whiplash, sprains, breaks, and worse).
It's foundational! Like a pair of Spanx, good technique smooths the lumps and bumps out of your work, making it sleek, efficient, and BOOM-level hot in spandex.
It makes stuff work! Physics, ya'll. Here – try this experiment. Take a pencil, wind a string around it, and watch it roll down. Now, do the same with a glob of Silly Putty, a flailing badger, and a gummy worm. I rest my case.
You'll use less energy! Remember the badger from our last experiment? First, he's really pissed at you. Second, he's just used up a LOT of unnecessary energy flailing. When those furry little knees are slightly bent in a foot lock? Those muscles have to work so much harder to keep him upright. Balance, energy expenditure, and efficiency are all tied up together. Sometimes quite literally.
It makes you look amazing! Straight legs, pointed toes, lifted assets, and boobies pointing to the sky create gorgeous lines that will make you (and your long-suffering coach) very proud. Don't let a droopy kneecap or sicled foot ruin your moment of Instagram glory!!! (speaking of Instagram, I'm finally on it! Follow me!) #shamelessplug
Your technique doesn't have to be "perfect", but you're really swimming upstream if you ignore it. Everything is harder, looks less awesome, and crap technique often results in injury.
Finding The Balance – The Zen of Learning Aerial Circus
What would you say if I told you that you could work
on technique AND learn new skills?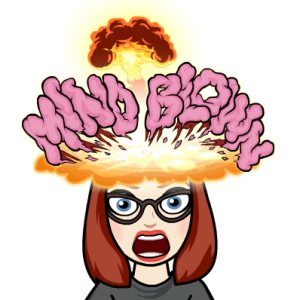 Variety is the spice of life and learning, so please don't think I'm trying to sentence you to nothing but foot knots and hip keys forever. Learn new stuff! Yearn for ALL THE MOVES! But balance that with an equal passion for excellence. It's like chocolate – do you want to be the generic m&m's or the Godiva? If you pick the former, please slap yourself.
Technique keeps you safe and makes things look glamorous. If you're just looking to turn a bunch of tricks, you're really selling yourself short. Don't do that. Love and pull-ups, Laura
---
How has technique made a huge difference for you? Did you have an AH-HAH moment? Share it in the comments below!
---
As always, if you like this post, share it on your blog, the F-books, Twitter, and wherever else you crazy kids are sharing things these days.