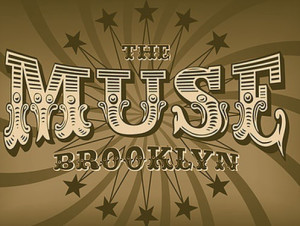 In addition to the usual questions I get asked ("Why do you look mad?" – I have resting grumpy face. "What's that smell?" – I'm trying out the hippie crystal rock deodorant like I do every summer. And it's not working, the way it doesn't every summer. "Why do you have that sharp knife and a murderous look in your eyes?" – because you have interrupted my watching of "Sherlock" and my Benedict Cumberbatch fantasy. RUN.), I am asked one thing above all else: "Why don't you open your own space?" (deep breath) HAHAHAHAHAHAHAHAHAHAHAHAHAHAHAHA (more breath) HAHAHAHAHAHAHAHA!
Well, Why DON'T You Open Your Own Space?
In NYC?! Are you crazy? Here's why: it's insane. It's an insane amount of money, an insane amount of paperwork, an insane (and never ending) amount of bureaucracy, an insane amount of insurance, an insane amount of organization and administration, the list goes on and on. When a person or company takes that on, they are …. insane? OR – utterly dedicated, amazing, tireless, and deserving of our support, love, and admiration – because that sh*t is hard.
What's Happening Now?
It should be no secret that opening any business – especially a circus business – is tough going in NYC, even for company veterans. The number of permits, initial outlay, insurance at a time when only one company will TOUCH the five boroughs of NY, staffing, and more, makes this daunting for the most stalwart businessmen. But, in Brooklyn NY, a small group of die-hard circus folks have tried to "plant" some circus, and it's up to us to help them grow.
The Muse has been a circus home for dozens of artists, a safe place to learn everything from aerial arts to acro, and a supportive community for all of us. After they were put out of their old studio by a big magazine (thanks, gentrification), they found a new home a bit further out in Brooklyn. But, they've hit on a bureaucratic snag! Read their statement below.
---
Hello, beautiful circus community,
Thank you! The outpouring of questions and concerns we have been receiving about the Muse warms our hearts. We know that everyone has questions and though we would love to address all of you individually, it seems easiest to answer collectively.
The Muse was unexpectedly hit this weekend with an exceptionally expensive amount of permits and space upgrades. These are all things that were in process previously. However, what we thought we had months to make happen now has to happen in a matter of days.  The Muse was not prepared for this expedited process, and if we do not come up with the funding in time the city will close our doors.
We are now trying to raise $15,000 in the next 20 days to save our circus home.  Support in this time of crisis is greatly appreciated.
---
Be the change you want to see. We cannot wait for someone else to do this. If we want circus in NY, we have to support it – not just with our lips, but with our hearts, our bodies, and our pocketbook. Do you think "supporting the arts" is for folks with ALL the moolah? Nope! It's for you and me. So, here's what you can do to support circus TODAY!
Action Steps!
If you're a circus person in NYC, buy a one year training pass for $1000 – that's less than $20 PER WEEK! If you train in New York, you know how good a deal that is.
Spread the word – share this blog post on your social media network, with your friends, absolutely everywhere you can think of.
Pay what you can. $5? $10? $20?
Go see some amazing circus at the House of Yes on Aug 24th & 25th! Honestly – it's worth going just so you can take a selfie in one of the bejeweled bathrooms! Click here to snag a night of glitter and awesomeness. 
If we all pull together, we can make a difference! If we want our community to expand, flourish, and continue to be a place where we learn, shine, grow, and teach, WE have to make it happen. I'm thankful every day that people are crazy enough to plant circus in New York. <3 Love and pull-ups, Laura