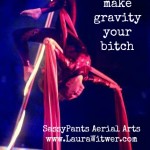 Today's blog is brought to you by the letter A!
Look what I found, friends! A nifty little app called "7". It's a PE-style workout app that I'm loving, mainly because it's actually getting me to work out. 😉 Thought I would pass it on!
Why I Love It
It alternates 30 seconds of exercise (12 sets in all = 7 minutes) with 10 seconds of rest. I usually do 3-5 rounds per day, mixing it up each time.
It's free! You can either workout a lot to open additional workouts, or just buy them (like I did – I'm way too impatient) for $1.99.
No super weird exercises – everything is straightforward.
It randomizes the workout for you, so you never have to do the same thing twice.
No equipment necessary, so it's perfect for travel.
Great for folks going through a busy spell, moms trying desperately to get exercise in before the next diaper change, etc.
Even on my busiest days, I can manage 7 minutes!
So, if you think it might be useful, have a look! Love and pull-ups, Laura

Google Play/Android
iPhone
As always, if you like this post, share it on your blog, the F-books, Twitter, and wherever else you crazy kids are sharing things these days.