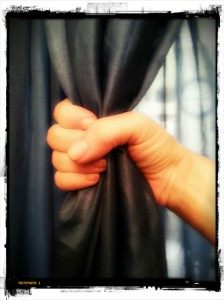 Are you waking up with hands that have suddenly aged 50 years over night? Sore joints? Stiff fingers? THE CLAW? Yup. Either you've made like Rip van Winkle, or you've been training aerial work! What is that pain? Will it go away? Will chocolate cake help? (yes) Welcome to the world of…. arthritis.
The Most Common Cause of Hand Pain
If you're encountering dull, achy finger joints in the morning or during training, chances are good that you are experiencing good old-fashioned arthritis**, which is quite common early in aerial work (glamorous, no?).  Simply put, arthritis is just inflammation of the joints (read more here). When we begin our training, we're asking hands, that haven't been asked to do much more than hold a pen or wield a tennis racket, to suddenly manipulate our body weight and, you know, keep us from falling on our heads. No biggie. Any time you ask your body to do something hard, or even very different, you may experience some inflammation. Don't panic! You've got options.
** If your hand pain is severe, or located in one spot, see a doc! Speaking of doctors, I'm not one. This post is not intended as a substitute for medical advice or care!
What to do About It
OK – you got this. Here we go!
Warm up your fingers before you train. Just like the joints and muscles of your shoulders, back, etc., your hands need some love too!
Stack your digits on fabrics (see the photo above). If you find your fingers sliding on top of one another, use a bit of rock rosin until your grip gets stronger.
Give it time! Those are muscles in there! They won't get Herculean overnight.
Train your grip and hands. There are so many ways to do this! Train on your apparatus, yoga (manipulating your body weight), grip apparatus like Dyna-Flex or stress balls, free-weight training, hand exercises, etc.
Lotions and potions! There are a number of anti-inflammatory creams on the market if you find that the pain is following you throughout the day. I use Tiger Balm and Penetrex (that one sounds so naughty!).
NSAIDs. Non-steroidal anti-inflammatory drugs like ibuprofin are also an option.
Acupuncture! You may feel like a human pincushion, but acupuncture is one of the most effective ways I've found to deal with inflammation. It may even be covered by your insurance!
Trip to the doc. Pain getting worse? Feeling "grind-y"? It's worth a trip to the doctor to find out what's happening in there.
Click here for a good PDF of hand stretching & strengthening exercises! 
Don't worry – it won't last forever, and you'll be grippin' like a ninja! Love and pull-ups, Laura
As always, if you like this post, share it on your blog, the F-books, Twitter, and wherever else you crazy kids are sharing things these days.