Hey – this is pretty cool! I was just featured in "Natural Awakenings" magazine! I think that's pretty nifty. 🙂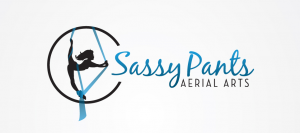 Sandra Murphy writes:
"Aerial silk classes take exercising to new heights. Cirque du Soleil-style and more elegant than rope climbing, students don't have to be in peak shape to start. "Just show up and want to learn," says international performing aerialist Laura Witwer, who teaches how to climb fabric attached to steel rigging 16 to 25 feet high in New York City spaces. "We work close to the floor for beginners," she explains. "They learn to climb, then to hang upside-down, and then tie knots. We've had all body sizes, shapes and ages in class; it's a great way to stretch and add strength."
Read the entire article here! 🙂 Love and pull-ups, Laura
As always, if you like this post, share it on your blog, the F-books, Twitter, and wherever else you crazy kids are sharing things these days.